The Eagle's Cry Previews the NHL Season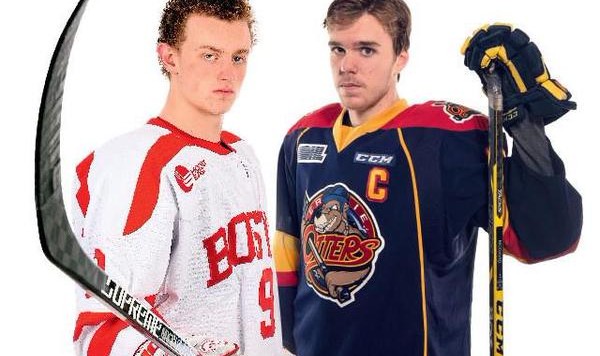 The National Hockey League made some major changes during the offseason, adopting new aspects as well as endorsing some major trades and changes to teams. The NHL, created on November 26, 1917, has proven to be an intense, high speed, and physical game over the years. Fans will notice three major changes this season.
On June 23, 1983, a very significant change was made to the game. The five minute, 4v4 sudden death overtime came into effect and has been a great way to decide the winner to a close game, before the teams head to a shootout; however, this year the NHL is introducing 3v3 overtime to follow 4v4, as they are trying to force fewer shootouts by opening up the ice in overtime. Certain teams throughout the year are scheduled to play a 3v3 overtime regardless of the regulation score, in order to test out the new system.
Another potentially huge alteration to the game was the introduction of McEichel, the nickname for the rookie tandem of Connor McDavid, the first overall draft pick by the Oilers, and Jack Eichel, the second overall draft pick by the Sabres. Those two superstars are expected to make a major impact on their respective teams and could both be once-in-a-generation players. Although these two phenoms don't really have a personal connection, they are constantly being compared and will most likely continue to be throughout their careers. This is because they were the two best players the NHL draft has seen in awhile.
When asked about it, McDavid told NHL.com, "I think it naturally happens in sports. People are linked together all the time."
Eichel showed a similar opinion when asked the same question. He said during the NHLPA Rookie Showcase, "I try not to put any thought into comparisons between me and Connor; it's going to be there; it's always going to be there. But the fact is now that the draft's over and all that's done with, I wish him the best in Edmonton and I'm just going to try and focus on myself and do what I can to help the Buffalo Sabres."
Perhaps the greatest change in history comes for the New York Islanders. The Nassau Veterans Memorial Coliseum, home to the Islanders since 1972, is now closing, and the Islanders will be playing at their new home, the Barclays Center. When asked what he thought of the new building, New York Islanders forward, Matt Martin answered, "The facility is beautiful. We all had pretty high expectations, but it still blew them away." The Islanders know they left a lot of memories and traditions behind at the Coliseum, but they are ready to start a new chapter in their history.
"It's impressive," Coach Capuano said, according the nhl.com. "They have the best of everything. Even the coaching side of it and the support staff, it's pretty impressive. They left no stones unturned. It's great to have it and it's going to be very comfortable for the guys."