In October, BHS Wears Pink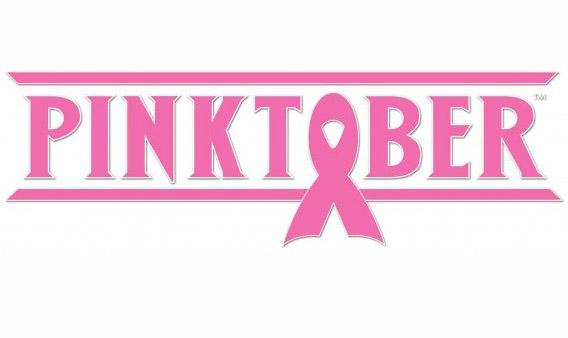 Well, it's finally October. Some may say that this means great weather or pumpkin-flavored coffees and treats. For BHS sports teams, it means we wear pink.
The girls' varsity volleyball team is starting off October with their annual "Dig Pink" game against Plainedge on October 13, 2015. During the Dig Pink game, the varsity girls will be honoring their coach and breast cancer survivor Ms. Anne DiPrima who has fought a long, hard, and victorious battle against breast cancer.
Ms. DiPrima said, "I don't mind sharing my story with people, I am proud that I have won one of the hardest battles in my life. I walk down this school hallway every day, and I always look at this one picture of me. I was wearing a wig. I had no hair, but the students and faculty here at Bethpage inspired me to keep fighting, and I won the battle."
Football Players, soccer players, volleyball players, and tennis players have all supported the battle against breast cancer in October by wearing pink—tape for their wrists/ankles, headbands, hair bows, socks, or shoelaces—the pink comes in all forms. Bethpage wants all breast cancer survivors and people who are fighting breast cancer to know that they are not alone.
BHS Junior Kierstin Bloom said, "I love showing my support for those who have struggled with breast cancer."  
Senior Dylan Zuk said, "I like breast cancer game; they bring the community together for a good cause. There is a big crowd that comes down to the school and helps raise money for a cause and to watch a game."
Sporting events are a great way to raise money to donate to an organization for cancer, such as the Susan G. Komen Foundation, which raises money for people who have struggled and are struggling with breast cancer; about 80% of the money raised goes to the research and treatment of breast cancer. The other 20% goes toward the foundation itself. The Susan G. Komen Foundation also has sponsors from Lokai, WWE, and Ford Motor Company, who have all banded together to find a cure.
Senior Ryan Mercer said, "I think it's good that teams are showing their support for organizations that fight cancer, since it affects so many people."
Breast cancer is a disease that can affect anyone. Men, women and also young boys and girls. If BHS comes together and raises enough money, maybe we can all come closer to finding a cure.